SING LIKE BUILDINGS

• HOME
• BIO
• SERVICES
• WORK HISTORY
• MUSIC SAMPLES



• BIOGRAPHY


bryan s. doring is a musician, electrical engineer, project manager, and website designer. he began playing piano during childhood, and moved to playing guitar during adolescence. he began composing his own piano pieces and guitar pop songs almost immediately. he now is a multi instrumentalist, playing piano, guitar, drums, electronics, and singing. he also is a circuit-bender, a musician and techy subculture that modifies their own electronic instruments to produce new sounds. he was interviewed by scientific american for his circuit bending achievements.

bryan began recording solo under the moniker, alias pail. he also collaborated with steve dacosta to create an EP of songs, co written and exchanging tracks via mail, with the working band name of toy piano fanfare. later, he joined twi the humble feather as a member and band manager. twi the humble feather enjoyed critical success, gathering positive reviews from npr, new york times, and stereogum. they were the lone opening act for josé gonzález's 2008 tour, and also toured the uk and france with david thomas broughton.

he has a b.s. in electrical engineering from university of tulsa, and works in manhattan as a senior production manager for a website and advertising company. bryan does not have a formal degree in music, but it remains as a passionate hobby and career path; composing songs and adding sensibilities more from the heart, then the head.

bryan continues to record and perform solo, design websites, seek out audio syncs, and compose soundtrack work. he also surfs long beach, long island in his spare time.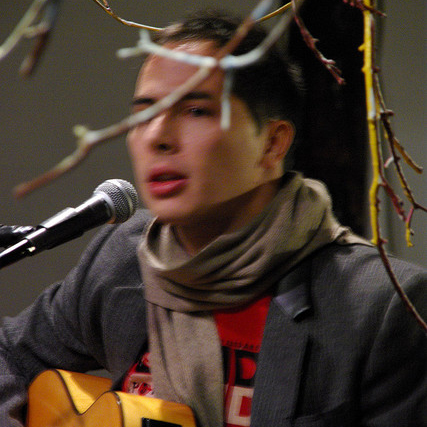 SING LIKE BUILDINGS
ph: 917.822.2059
email: contact@singlikebuildings.com