SING LIKE BUILDINGS

• HOME
• BIO
• SERVICES
• WORK HISTORY
• MUSIC SAMPLES



• ABOUT
sing like buildings provides original composed music for commercial audio syncs, abstract sound pieces for audio/visual projects, and score for film.

sing like buildings is led by bryan s. doring. as a project manager, engineer, and musician; bryan combines creative talent and strong work ethic with a discipline in project management.

sing like buildings is committed to consulting closely with it's clients and establishing an intimate understanding of a proper soundtrack for a client's projects.

gathering source material, receiving creative approval, providing accurate timelines, and developing prudent quotes are all part of sing like buildings' mission statement and business growth model.

sing like buildings strives to find a proper sound or melody for our clients, just as wordless feelings find solace in poetic verse.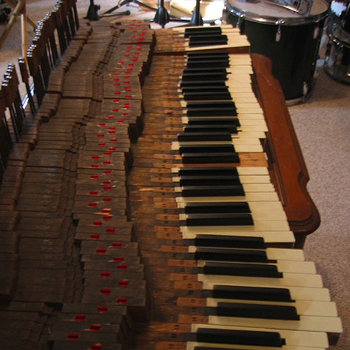 SING LIKE BUILDINGS
ph: 917.822.2059
email: contact@singlikebuildings.com